As far as cool summer jobs go, Sarah Frazier has crushed it like a beautiful drive down the middle of the 18th fairway at Congressional.
Actually, that's right on the mark.
Frazier, a 22-year-old Bishop Dwenger graduate and winner of the 2020 City Tournament, has been interning at Congressional Country Club, which has hosted six major championships in Bethesda, Maryland, including the Women's PGA Championship won by In Gee Chun on June 26.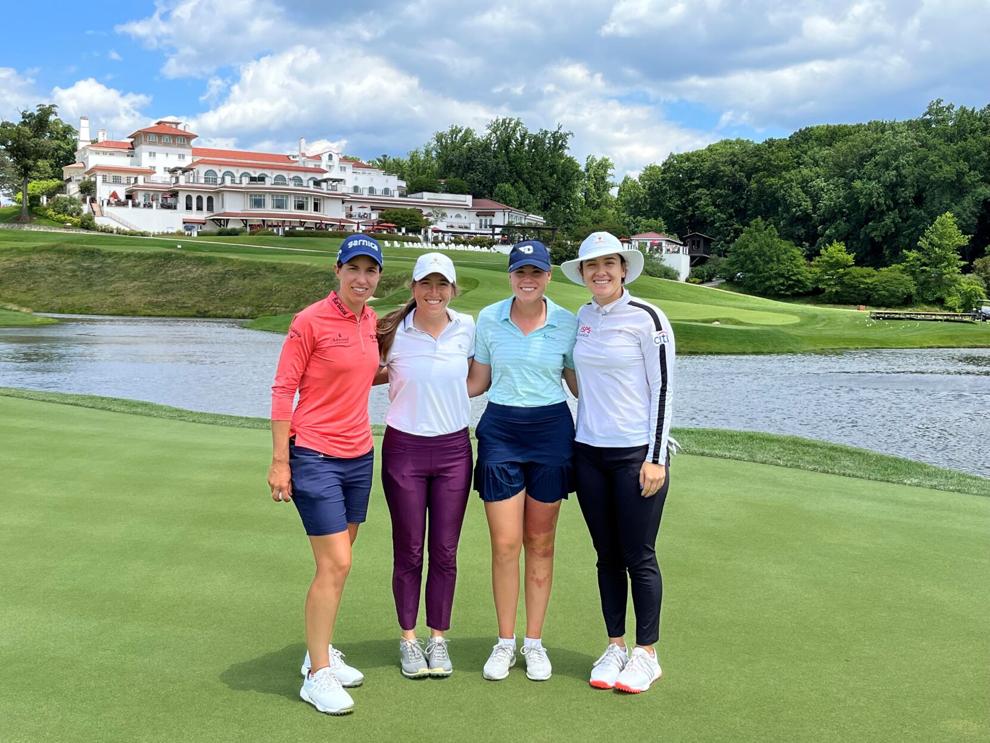 Frazier plays the 98-year-old course in her spare time, was a standard bearer in the Women's PGA following a group that included 10th-place-finisher Jennifer Chang, and played in two practice rounds with pros leading up to the tournament.
"It's good. I love it so far," said Frazier, a member of the golf team at the University of Dayton, where she's a graduate student. "I've never lived anywhere not in the Midwest, so it's kind of been a fun change of pace, and it's been great."
Her three-month paid internship includes some grunt work – there's not much glamour in cleaning balls up at the driving range – but is fabulous experience for someone trying to figure out what she'll do for a career. Frazier's father, Tim, is the head professional at Fort Wayne's Sycamore Hills Golf Club, and she's considering following a similar path.
"I'm just kind of learning and helping wherever they need me," said Frazier, who last summer interned at the Indiana Golf Office in Franklin.
"I'm doing a lot of outside operations, like I help in the bag room or the driving range or pulling carts. I also help with junior golf, like I help teach a little bit. I'm learning under (junior golf director Stacy Miller-Arndt), who's been super helpful and really fun to learn from. She's won all these different types of awards, like a top-50 teacher in the United States, so that's been super cool. And I'm also working a little bit in the pro shop and helping with retail."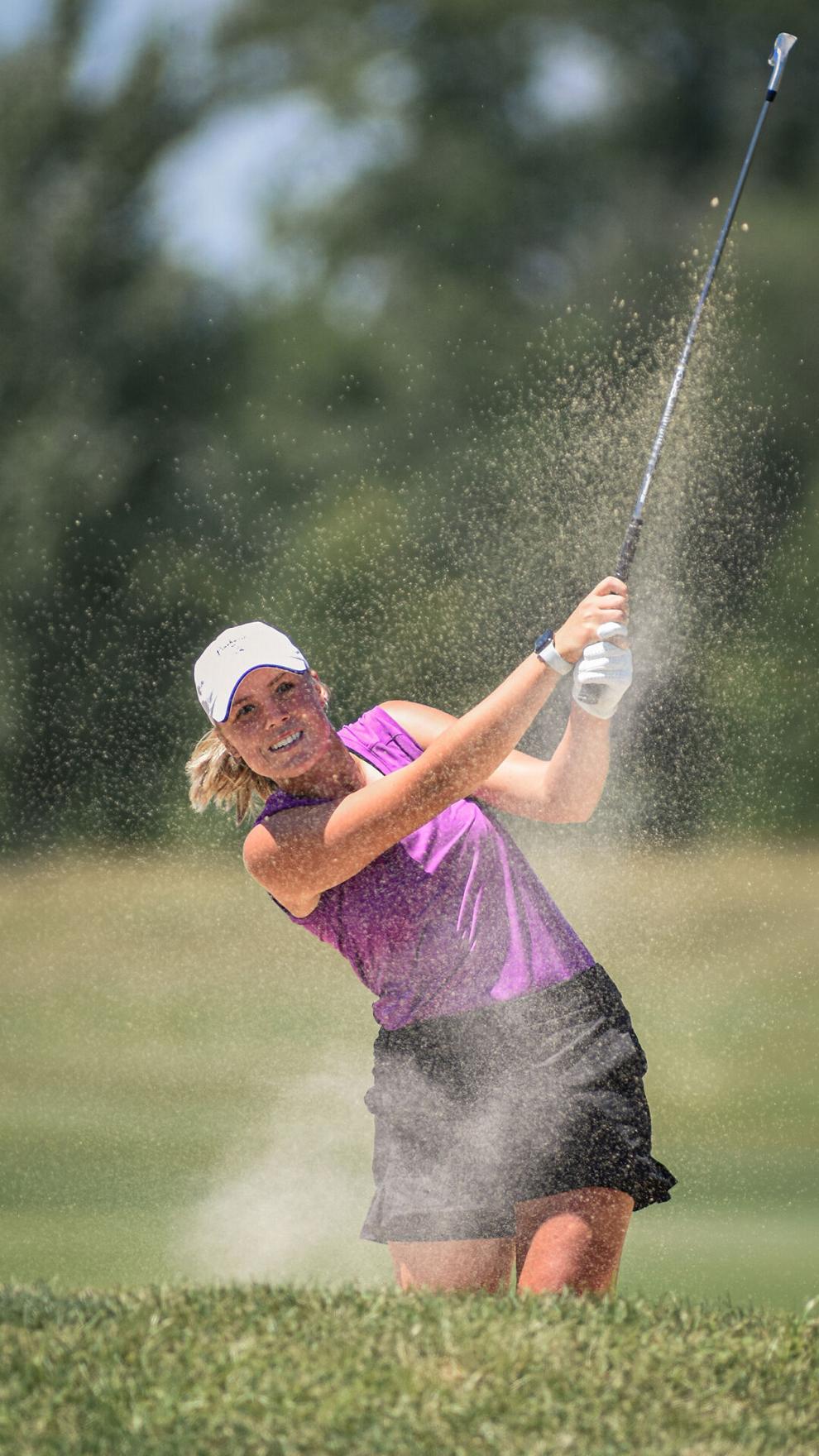 When the Women's PGA Championship came to Bethesda, it actually meant a little less work for Frazier, since the PGA of America takes over most operations for that event. She worked eight-hour days during the tournament and had time to watch some of the world's best golfers. She had attended PGA events but seen pro women in such a tournament only once before – at the 2021 Solheim Cup at Toledo – and watching Chun win at 5 under, one stroke better than Minjee Lee and Lexi Thompson, was a thrill at Congressional.
"There's something different about LPGA events," Frazier said. "I feel like the girls are just so down to earth and so chill, they'll actually talk to you and get to know you. It was really cool to kind of be a part of that event."
Frazier has a bachelor's degree of communications, with a concentration in journalism, and minored in Spanish at Dayton. She's pursuing her master's in public relations and multimedia.
"This summer is big because I want to see if I want to do more of what my dad does in the golf business," Frazier said. "I really do like it so far. But I do also want to do something that brings in what I actually studied, so I'm thinking if I don't ultimately love this and want to do this full time, then I'll try to work for the Golf Channel or something like that that combines golf and my majors."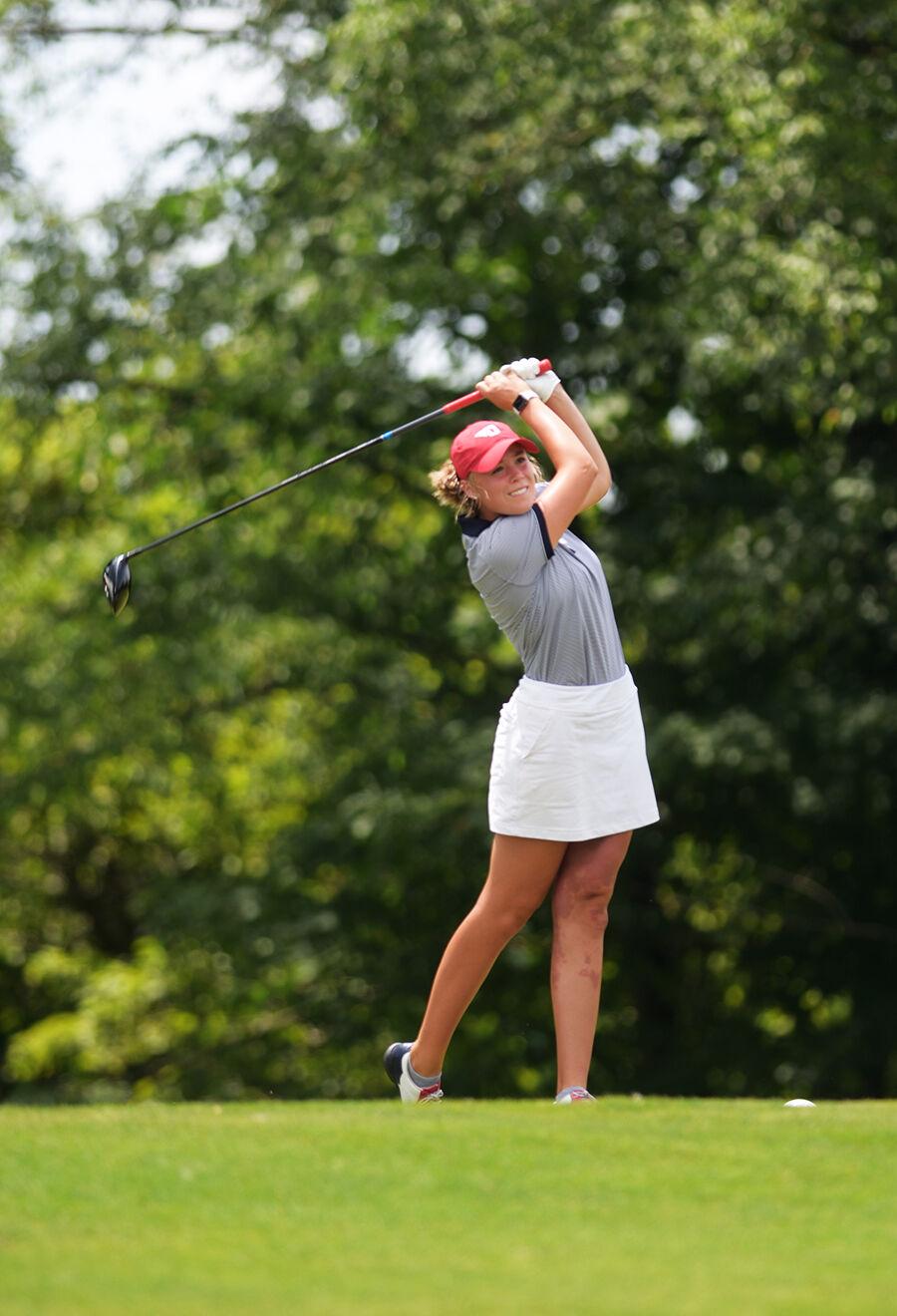 Frazier isn't afraid to pivot on things, as she's already proved this year. She thought she was done with school, and playing college golf, until it started to gnaw at her during April that she had an extra year of eligibility she could use, thanks to the pandemic.
"Honestly, I didn't have that good of a (senior) season," said Frazier, who averaged a career-worst 79.38 strokes over 29 rounds last season. "I was kind of bummed and felt like I could have given more or performed better. It was hard finishing on a not-so-great note, and knowing I had an extra year to prove myself, so I thought it would be a good idea to go back and also get my master's."
She was nervous Dayton would no longer have a spot for her, but the Flyers are a young team with no seniors. With a career average of 78.53 over 83 rounds and being honored as a most outstanding leader in Dayton's athletics programs, Frazier was welcomed back. She was all-conference last season and also made the Metro Atlantic Athletic Conference all-academic team.
"I went to my coach (Ali Green) in her office and she was like, 'Are you kidding me? Of course I want you back,' " said Frazier, who is a teammate of sophomore Megan Yoder, a Homestead graduate.
Going back to Dayton, which finished third at the MAAC Championships last season, when Frazier placed ninth individually with a 54-hole score of 14 over, meant she had to get the folks at Congressional to agree to pare her internship from six months to three months. Frazier thanked them for their understanding, and she's been using any spare time to hone her own golf game.
"I'm really trying to focus on my short game and make sure that's sharp," Frazier said. "Just because I know my swing might not be great – I might be a little rusty when I get back (to Dayton) – but at least I can rely on short game. That's a key to making sure that my game stays dialed in and I'm not rusty when I come back to compete in the fall."
Frazier may not know exactly what her future holds – when it comes to this season or her post-Dayton career – but being at Congressional has been like a good pre-tournament practice round, giving her a taste of things that could come when the stakes are higher.