When Emma Schroeder walked off the 18th hole July 11, 2021, it was all smiles and fist bumps, enjoyment of a moment she'd visualized for many years.
She'd drained a 6-foot putt at Coyote Creek Golf Club to cement her victory at the Women's City Golf Tournament, edging friend and college teammate Casey Bunner by two strokes, in the marquee event of the Fort Wayne Women's Golf Association season.
"It was a big deal for me to win," Schroeder said last week. "That was a tournament I'd played in a lot, and I always had thought about what it would feel like to win.
"I always knew that a lot of really good golfers had won, so being in that spot was really exciting and really nice."
Things are much different now, though, for Schroeder.
She heads into this year's City Tournament – which will be Saturday and Sunday at Chestnut Hills Golf Club – having barely swung a club since her college career came to an end with Purdue Fort Wayne's fall season in October.
"I practice here and there, but right now golf is just for fun," Schroeder said.
"I'm going in with no expectations," she added. "I'm just going to have fun, play with my friends. It's a way different view."
Schroeder's pursuits these days are in academia, as she's working toward a Master of Science in speech language pathology at PFW.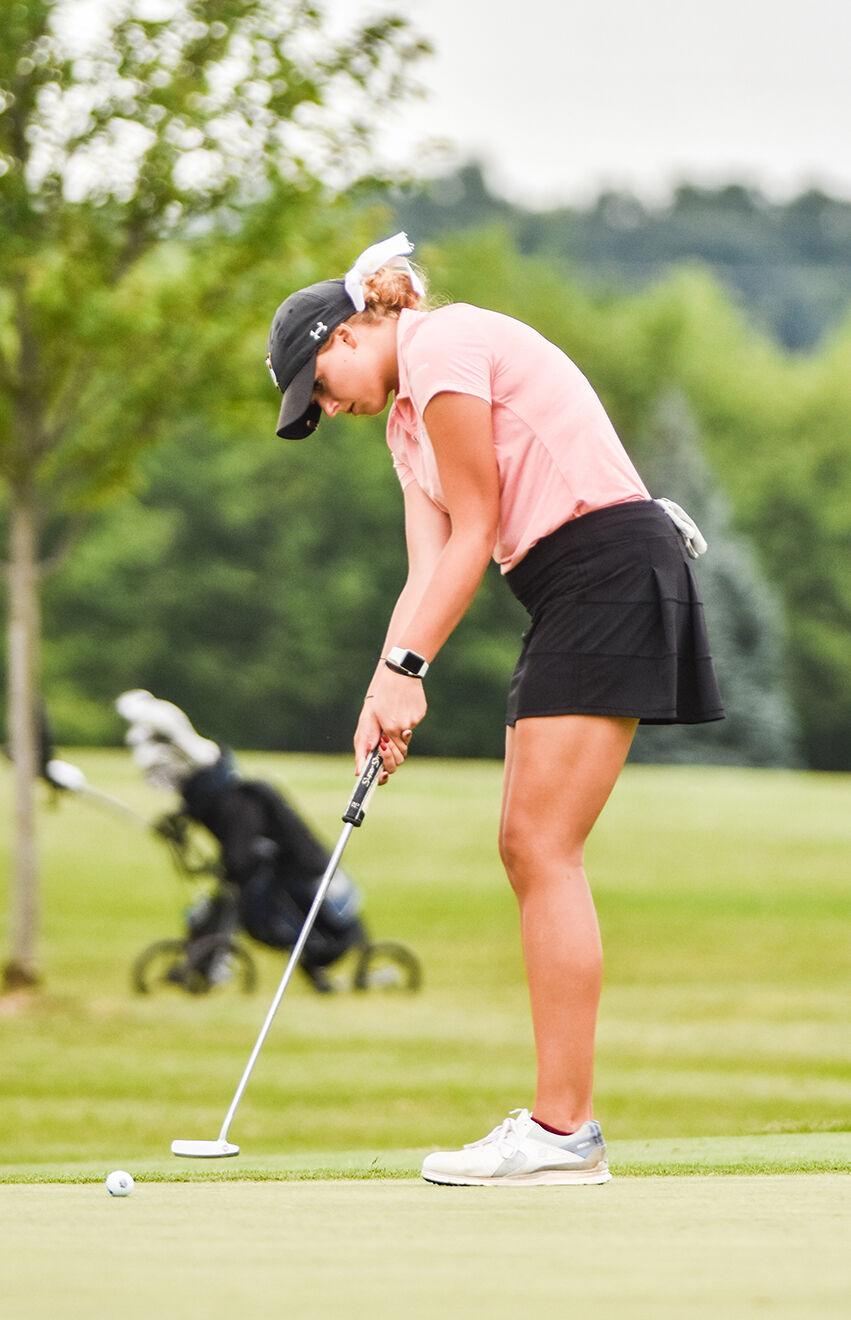 "Next May, I'll be done with that. But that's keeping me very busy," said Schroeder, who would ultimately like to use her degree to help kids.
Schroeder, 22, played at PFW from 2018 to 2021. She had a career average of 80 strokes over 64 rounds, including two top-five finishes in tournaments.
Last season, she averaged 79.1 strokes over 13 rounds.
Only three PFW players have had better career averages: Holly Anderson (77.4 between 2018 and 2021), Laura Caetano (79.3 between 2019 and 2022) and Anna Olafsdottir (79.95 between 2020 and 2022).
When Schroeder won the City Tournament, she had a three-day total of 4-over, highlighted by a 1-under 71 in the first round. It was the first time she'd won a tournament since high school, and that was a one-day event.
Schroeder attended Homestead, for which she was a sectional and regional medalist in 2017 and helped the Spartans to fifth- and sixth-place finishes at the IHSAA state finals in 2016 and 2017. The Spartans' home course was Chestnut Hills, which gives Schroeder some extra insight heading into this year's City Tournament.
"I've played it so many times, and then I was also a member there for a couple of years, so I've just played it so often that it's comforting. I know that course," Schroeder said.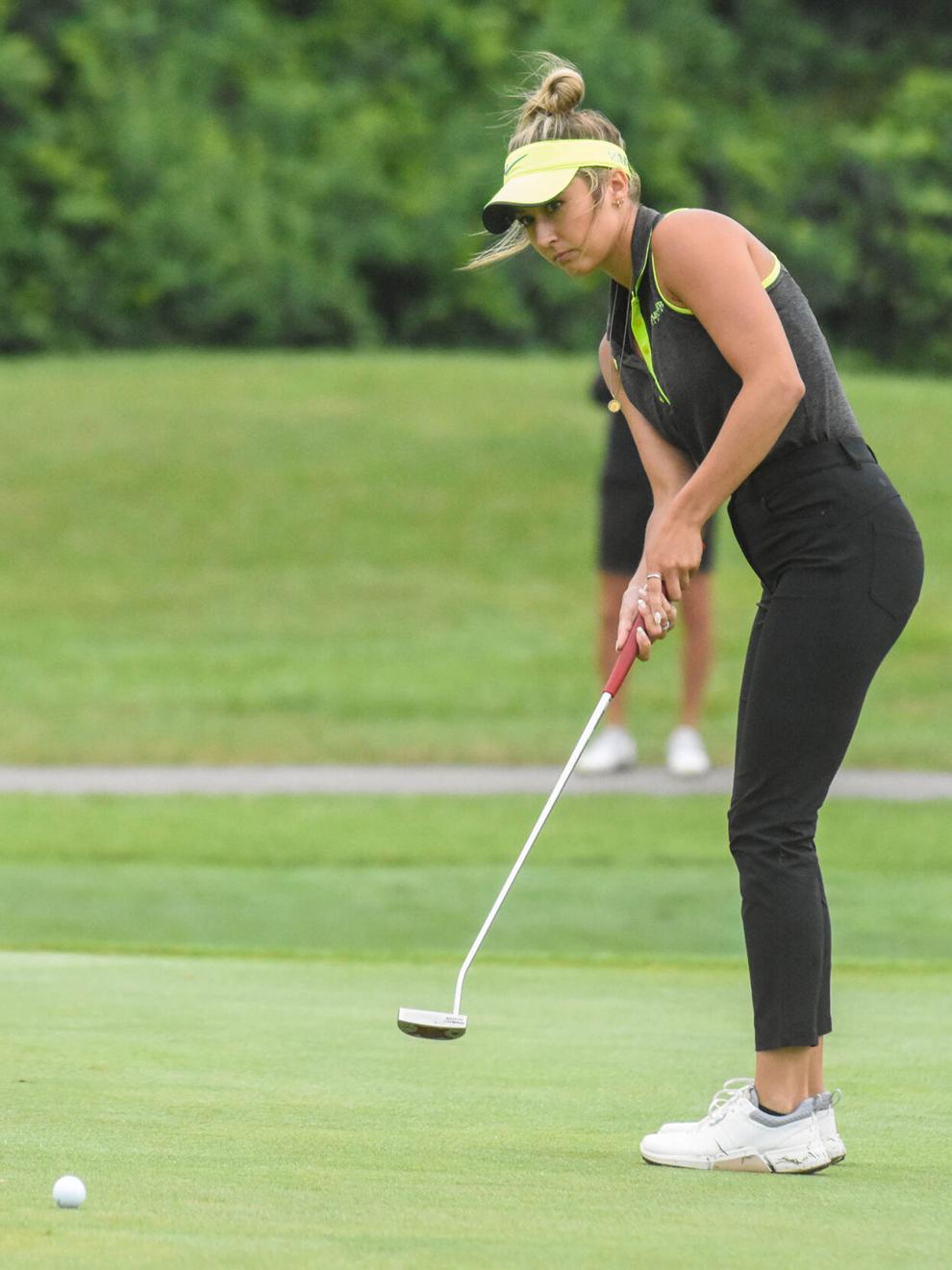 "There are some tricky holes where you have to lay up and then go from there, so I've got a couple of those (situations) in mind."
The City Tournament had been a three-day stroke-play event since the match-play format was ditched in the late-1990s, but tournament director Lori Stinson said a majority of the members preferred going to two days this year. It makes it easier for those with jobs, and also the high-school and college players with summers packed with tournaments, to fit in a 36-hole event.
Some players to watch include: Bunner, who finished at 6 over last year with an even-par final round, and averaged 83.1 strokes as a graduate student for PFW last season; Megan Yoder, who finished fourth last year at 14 over, and is a Homestead grad who plays for the University of Dayton; Alexis Stuckey, a DeKalb graduate who was fifth at 16 over last year and then played for Butler University; Stinson, a five-time champion; Michelle Smith, a five-time champion; Sarah Buuck, a two-time champion; 2013 champion Karley Jump; Cassidy Ayres; Amy Frazier; Kailey Behrens; and Jamie Watson.
A year ago, Schroeder probably would have had the adrenaline going a little more for a showdown with Fort Wayne's elite golfers. Now, she's chill about it.
"Yeah, I've always been too competitive, especially when it came to sports," she said, noting that she was successful at the collegiate level because she didn't obsess over rounds already played.
"I've also had the ability to be like, 'Well, you know what? Let's get on to the next day. This day is over. Let's move on and start working toward our next goal.' "
Schroeder may be focusing on fun more than low scores, but winning again this year at Chestnut Hills would be plenty entertaining, too.