Shawn Szydlowski's signing with the Orlando Solar Bears was announced Wednesday, almost a month after he confirmed to The Journal Gazette he was foregoing retirement to join another team in the ECHL.
The forward spent the past nine seasons starring for the Komets, including winning the ECHL's leading-scorer and MVP awards in 2018, but Fort Wayne left him off its season-ending roster June 15 to make him available to other teams through free agency.
Szydlowski, 31, had 11 goals and 27 points in 31 regular-season games last season – he had surgery on his back in the summer of 2021 that kept his return to the Komets in doubt until re-signing in November – and he contributed two assists in six playoff games as Fort Wayne was upset by the Wheeling Nailers in the first round.
"I've always told (ownership) that as long as I was playing in the ECHL, I would never wear another jersey and I still do feel the same way," Szydlowski said after the Komets told him they'd be moving on in June. "At the same time, I feel like I have a lot more hockey in me and might be forced to go back on my word, even though I may not truly want to."
Sources said Szydlowski will play alongside friend Steve Oleksy, a defenseman, and former Komets forward Matthew Barnaby, but the Solar Bears haven't announced those signings.
Fort Wayne isn't scheduled to face Orlando this season.
In 486 regular-season games for Fort Wayne, Szydlowski had 179 goals and 487 points. In the postseason, he had 27 goals and 78 points in 83 games, helping the Komets to the 2021 Kelly Cup championship. His No. 27 could be retired someday.
"To the city of Fort Wayne, the fans, the organization, and especially my teammates: A wholehearted thank you for the way you've all treated me for the past 9 years of my life," Szydlowski posted on Instagram this week. "The way you've made me feel at home from the beginning, and especially my family, will forever hold a place in my heart. So glad that we got to experience a championship together, that was always my goal from Day 1, and it didn't disappoint. …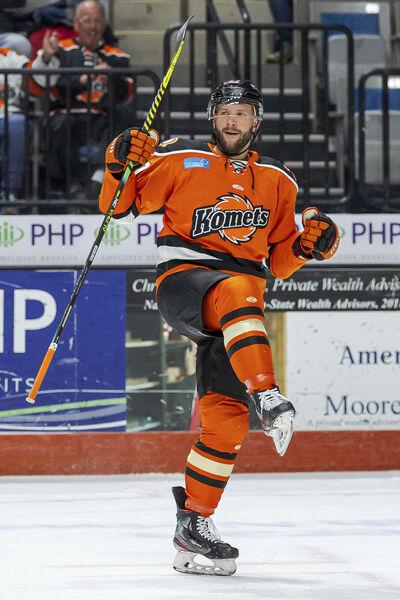 "I'm fortunate to get to continue my career, and you guys will have plenty great hockey to watch for years to come, I know that because YOU guys make it just that. THE JUNGLE. I love you all, and can't wait to see what the future brings for all of us. Stay tuned. Be good to each other. And it's not goodbye. It's see you later."
The Komets have 18 players signed for this season, which begins Oct. 21 against the Indy Fuel in Indianapolis – forwards Oliver Cooper, Tyler Busch, Anthony Petruzzelli, Matt Alvaro, Kaid Oliver, Shawn Boudrias, Jordan Martel, Stefano Giliati, David Thomson, Liam Van Loon and Sam Babintsev; defensemen Blake Siebenaler, Marc-Antoine Pepin, D.J. King, Marcus McIvor, Aiden Jamieson and Clark Hiebert; and goaltender Rylan Toth.
Giliati is the only player of veteran status signed so far. The Komets can dress up to four vets, who have 260 games of experience, and Szydlowski would have qualified.
Fort Wayne also completed an affiliation agreement with the NHL's Edmonton Oilers last month that should provide the Komets players this season.
In other news, former Komets forward Mason Baptista, 32, was hired by the ECHL's Greenville Swamp Rabbits as an assistant coach.
Baptista played for Greenville in 2019-20.
"Mason loves the game, and his hard work and passion were things we kept hearing about," Greenville head coach Andrew Lord said in a news release. "He knows Greenville and our fan base well, and we are equally excited about his desire to be involved in the community."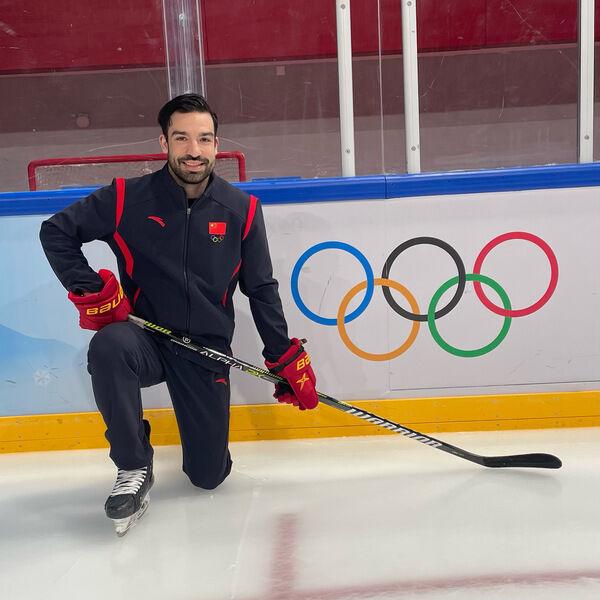 Baptista was an assistant coach for China's women's Olympic team at Beijing in February. Since then, he'd worked more as an assistant coach with a Chinese women's pro team and with China's men's and women's teams at the International Ice Hockey Federation's World Championships.
Baptista skated for Fort Wayne from 2015 to 2019. He played 180 regular-season games with the Komets, totaling 54 goals and 126 points. In 27 playoff games, he added three goals and 13 points.
A former teammate with Fort Wayne, Jason Binkley, was recently hired as an assistant coach with the Reading Royals.