BLOOMINGTON – Saphyne Franklin arrived at a Monroe County Community School Corp. board meeting with a speech ready and a desire to make a change.
She wasn't alone.
The Bloomington High School South graduate was among six people, mostly Black students, who this year urged the predominantly white district to do more to protect its minority students.
Leaders listened. The district – which has an anti-racism section in the existing bullying and anti-harassment policies – is now creating a stand-alone anti-racism policy. Markay Winston, deputy superintendent of curriculum and instruction, said officials began meeting with students in August for input.
"Their coming to the board at the point in time that they did certainly influenced how quickly we were able to get them at the table to help with this," Winston said.
Allen County school districts also have policies and statements addressing racial discrimination and harassment. Fort Wayne Community Schools, for example, has information about its non-discrimination policy on its webpage about shared humanity along with references to the district's participation in United Front, a communitywide cultural awareness initiative.
Although it's common for schools to have policies addressing diversity, equity and inclusion, Winston said it's rarer for students to be involved in the development process like they are in Monroe County.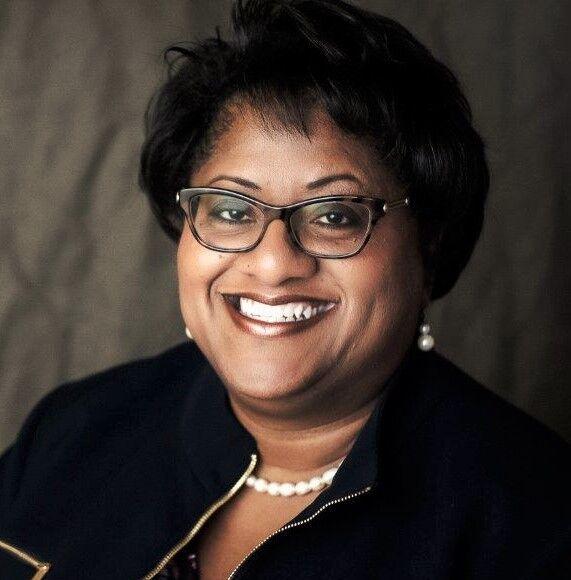 "For most places, I don't think it's something that is typically done in schools," she said. "We're pretty excited about being one of the few districts, perhaps, where students are actually a part of the entire process."
A rough draft was completed within a few months, the district said, and teacher feedback has been requested. District leadership led a session early this month with selected sixth through eighth grade students for feedback, and additional input is being collected via a community survey.
"We hope to have something completed by January," the district said in a statement this month.
Pushing for change at a board meeting seemed like a logical step, Franklin told The Journal Gazette.
"If it wasn't that," she said, "then it was gonna be protesting, and we didn't really want to, like, get to that so quickly."
An inequitable district
Known as MCCSC, the district has a mix of rural, suburban and city schools as described by the Indiana Department of Education. Last academic year, it enrolled about 10,600 students – 75% of whom were white. That's similar to the county's overall population, which was 82% white as of the 2020 census.
Ashlyn Aiko Nelson's graduate students at Indiana University Bloomington studied educational equity in Monroe County schools for a capstone report in 2020. The 136-page document, which included stakeholder input, examines racial and socioeconomic disparities across MCCSC schools and whether new school attendance boundaries would improve equity.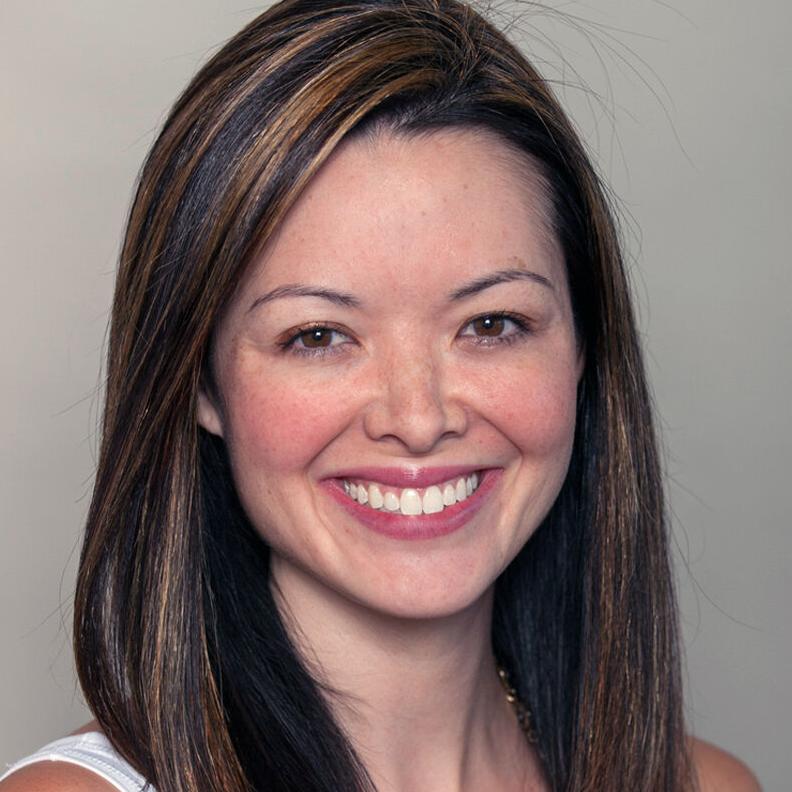 The students conducted their research as part of the Master of Public Affairs program at the Paul H. O'Neill School of Public and Environmental Affairs.
They found the district's elementary schools weren't equitable, as there were sharp disparities across attendance zones. White and non-poor students overwhelmingly attended different elementary schools than their non-white and low-income peers, the IU students wrote.
The graduate students noted research shows children and communities benefit when schools have a similar mix of students.
"Racial and economic balance fosters broader student access to high-quality educational opportunities, promotes more equitable access to resources, and produces a high return on investment," the report states. "Attending an integrated school can be a more effective academic intervention than allocating additional funding to high-poverty schools."
Nelson, the associate professor, told The Journal Gazette that the report has almost no mention of the terms "segregated" or "desegregated." That wasn't her choice, she said, but the Indiana Coalition for Public Education-Monroe County – the client – pushed for more euphemistic language like "equitable" and "inequitable" because it wasn't as politically charged and was less likely to elicit a negative response from MCCSC's largely white constituents. Nelson said that the choice exemplified white fragility, a term defined as discomfort and defensiveness on the part of white people when confronted with information about racial inequality and injustice.
The IU students gave the coalition the report in summer 2020, but the group delayed sharing the document until 2021 because of concerns related to the COVID-19 pandemic and a transition in district leadership.
Nelson said that was frustrating. People often use "easily manufactured crises" or cite perceived barriers to avoid change. Problems have solutions, she said, and her students' report offered a comprehensive plan that could be implemented to proceed with redrawing attendance boundaries.
"It's just a matter of political will," Nelson said.
Winston, the school system's deputy superintendent, said she couldn't speak to the report.
"I'm better able to speak to what our practices have been in the corporation," she said. "Well before they did their study, and since they've done their study, equity is still a focus. And as folks who do this work know, it's really a journey, not a destination."
Calls for change
Teens told the seven-member MCCSC board they feel unsafe and dehumanized when they are called racial slurs at school. Reporting the incidents go nowhere, they said, explaining their emotions are minimized, and the punishment – if any – is usually a slap on the wrist.
The racism goes beyond name-calling, they added. Bloomington South student Sydney Crossley's voice broke as she recalled an incident in second grade. She and another girl offered to help a younger student with his classwork, and he refused Crossley's help because of her skin color.
"We just wanted, if anything, to have a better outcome for the environment of the students of color that went to our school," Franklin, now an IU student, said of their motivation to speak up.
Hearing from students was powerful, Winston said, describing their words as both encouraging and unfortunate.
"Unfortunate that our students today continue to have experiences that may not be as positive as we hope for them to have," Winston said. "And yet it took a lot of courage for them to come forward and to speak on and to articulate their perspectives and the experiences that they've had."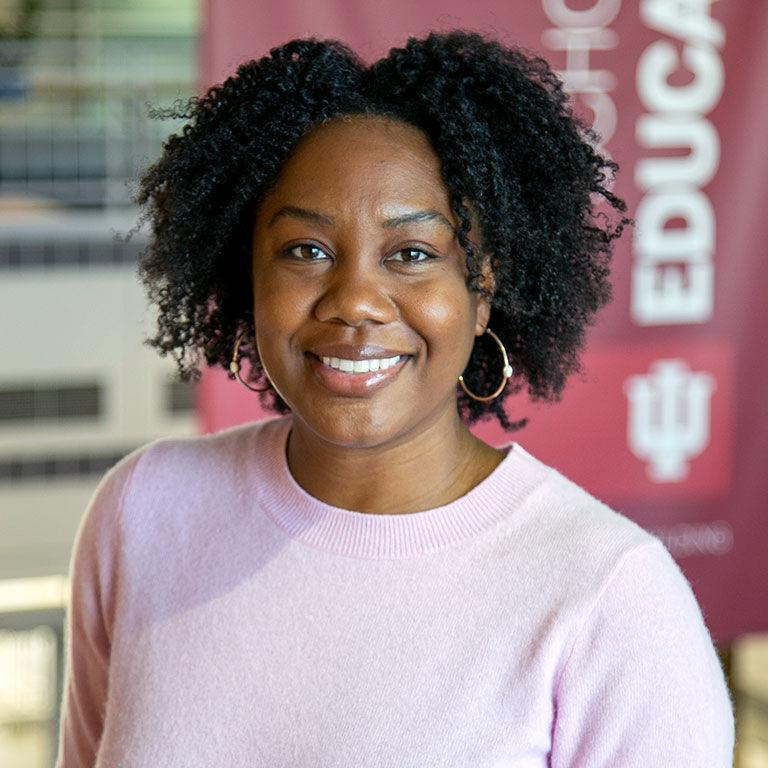 Tennisha Riley, a developmental psychologist and assistant professor at Indiana University, said the district's development of an anti-racism policy is a step in the right direction, as is involving students.
Schools should continually address their goals toward diversity and do so as early as possible, Riley said. She added it's possible to talk at all levels about topics including race, racism, equity and how those issues have played a role in America's history.
"Children pick up on them. They may not be able to vocalize them or think in sort of advanced ways that adolescents do, but they definitely know what is going on," said Riley, who works in the School of Education's counseling and educational psychology department.
Lessons about diversity can be even more important for students who do not interact much with people who don't look like them and come from different cultural backgrounds, Riley said. She noted many white students in Bloomington have little engagement with students and adults representing minority groups.
"In some ways, there might be more incidents that happen because they aren't learning about it," Riley said. "They are engaging in behaviors, microaggressions, that are intentional – or even not – because they don't have the knowledge or experience to really know what it's like to engage with people who are not white."
Riley said a lot of great things are happening in Monroe County schools, such as the student clubs focused on Latino and Black culture. But she told the school board in May that ignoring students' concerns could be damaging.
"By not addressing reported racial discrimination in the past, MCCSC is saying that their image of a nice school district is more important than the personal safety, mental health and physical health of their students," Riley told the board.
"Racial discrimination is a unique and violent form of victimization towards Black, indigenous and students of color," she said. "It will, unfortunately, be a part of their lives. But you all can mitigate the cost of that by taking action now."